Alcohol abuse is a problem for many. What may start off as a social activity can lead to dependence, and have dire consequences on the person, as well as the family. According to the CDC, excessive alcohol use, either in the form of binge drinking (drinking 5 or more drinks on an occasion for men or 4 or more drinks on an occasion for women) or heavy drinking (drinking 15 or more drinks per week for men or 8 or more drinks per week for women), is associated with an increased risk of many health problems, such as liver disease and unintentional injuries.
According to the Alcohol-Related Disease Impact Report, during 2006–2010, excessive alcohol use was responsible for an annual average of 88,000 deaths, including 1 in 10 deaths among working-age adults aged 20 to 64 years, and 2.5 million years of potential life lost.  More than half of these deaths and three-quarters of the years of potential life lost were due to binge drinking.
Depending on the amount the alcoholic is drinking, many times a medically supervised detox is necessary, since stopping abruptly can lead to seizures, and possibly death.
We offer a comfortable, medically supervised detox phase for our residents that come to The Orchard. Many have asked what the process looks like, so we asked Dr Clay Brown, our medical director to share what the residents can expect during detox from drugs or alcohol.
"The Detoxification process at The Orchard is the first step on the journey to Recovery. It is a combination of medical treatment and compassionate support provided by an experienced team of physicians, psychiatrists, nurses, counselors and support staff. It begins with a thorough medical evaluation and substance use history.  Medical Protocols developed over many years of use for different substances are then employed alone or in combination under daily supervision by our physicians.  Treatment is highly individualized and designed for symptom relief and stabilization..  Our goal is to make our Residents as comfortable as possible and medically stable as they progress through the withdrawal process.  
All this is done in a very comfortable, inviting, and attentive environment continuously surrounded by a compassionate and caring team of professionals.  Residents' needs and medical progress are assessed often and adjustments made in their care on an ongoing basis.  We provide cutting-edge, evidence-based care in the best of surroundings.
We engage our residents in making a beginning in their recovery and their personalized addiction treatment Program as soon as they are stable while still in the Detoxification level of care with the goal of transitioning to a Residential level of care as soon as symptoms resolve and clarity returns." – Dr. Clay Brown M.D.
Our 'Bluebonnet House' at The Orchard is dedicated to the detox phase of treatment from drugs and/or alcohol. This is a custom built home with a comfortable living area, and bedrooms both downstairs and up. We have just six beds in the house, and a 24/7 nursing staff to attend to their needs. The home is riverfront, and surrounded by trees. It's a very peaceful environment that fosters healing.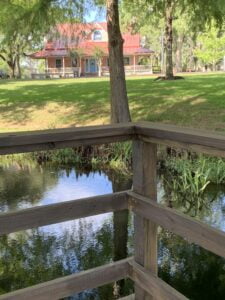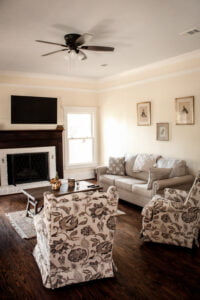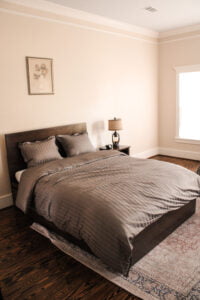 The physical ramifications from alcohol abuse can be devastating, however we make the detox process as comfortable as possible. Nutritious food from our chef, plenty of fluids, maintaining a quiet space, soft lighting, comfortable beds and nurses who are in the same house all make for as comfortable an environment as possible. Our residents stay in this phase of treatment anywhere from 2-7 days, depending on their needs. All of our treatment plans are individualized, meeting them where they are. 
This is a supervised, safe environment to recover from an addiction. We treat not only alcohol addiction but also drug addiction to include: 
Opioid addiction (Heroin, Opiates, Codeine, Morphine, Buprenorphine, Methadone, Hydrodone, Norco, Oxycontin)

Stimulant addiction (Methamphetamine, Meth, Crystal, Ice)

Cocaine addiction (Coke, Crack)

Benzodiazepines (Xanax, Vicodin)

MDMA addiction (Molly, Ecstasy) 

DXM addiction (Cough Syrup, Lean Triple C's)

Marijuana addiction (Weed, Pot)

PCP addiction (Angel Dust)
70% of our executive team is in recovery, so we know how it feels to be in the early days of recovery. Our approach is one of compassion and understanding from start to finish at The Orchard. 
Once our residents complete the detox phase of treatment, they will enter the residential phase where they will participate in both experiential treatment modalities and evidence based programming. This will include (but is not limited to) Individual therapy, group therapy, spiritual exploration, equine therapy, art therapy, fitness training and horticulture. We believe you have to treat the entire being when recovering from addiction. Mind, Body and Spirit. Our Three pillars are built on Recovery, Reintegration and Spiritual Exploration. To learn more about our philosophy visit www.theorchardrecovery.com
If you or someone you know has a problem with alcohol or drug addiction, please call Jayne Sullivan, our director of admissions for a confidential screening at 713-296-7511. The Orchard on the Brazos is located just outside of Houston, Texas on a 132 acre ranch. We are now open and accepting residents ages 18 and above.