The Orchard Recovery is situated on a beautiful 130 acre tract of land, providing abundant space for healing. Walking trails surrounded by giant oak trees are throughout the property. Clients will stay in one of the six custom built homes on the banks of the Brazos River. Each home is designed to bring the beauty of the surroundings in, with floor to ceiling windows and outdoor living space.
The Orchard Grounds
We believe that a tranquil environment is essential for those healing from their addictions. With serene walking trails overlooking the banks of the Brazos River, residents are able to connect with nature while reconnecting with themselves.
About an hour outside of Houston, experience a quiet, calming atmosphere and fresh air away from the stress of the city. Our spacious grounds provide ample opportunity to meditate and reflect as you progress in your recovery journey. Whether overlooking the water or taking in the sunrise behind the trees, there is something for everyone to enjoy at the Orchard.
We have just completed a major expansion that allows us to provide even more ways to serve our residents and community. We are now offering men and women's extended care and an intensive outpatient program (IOP).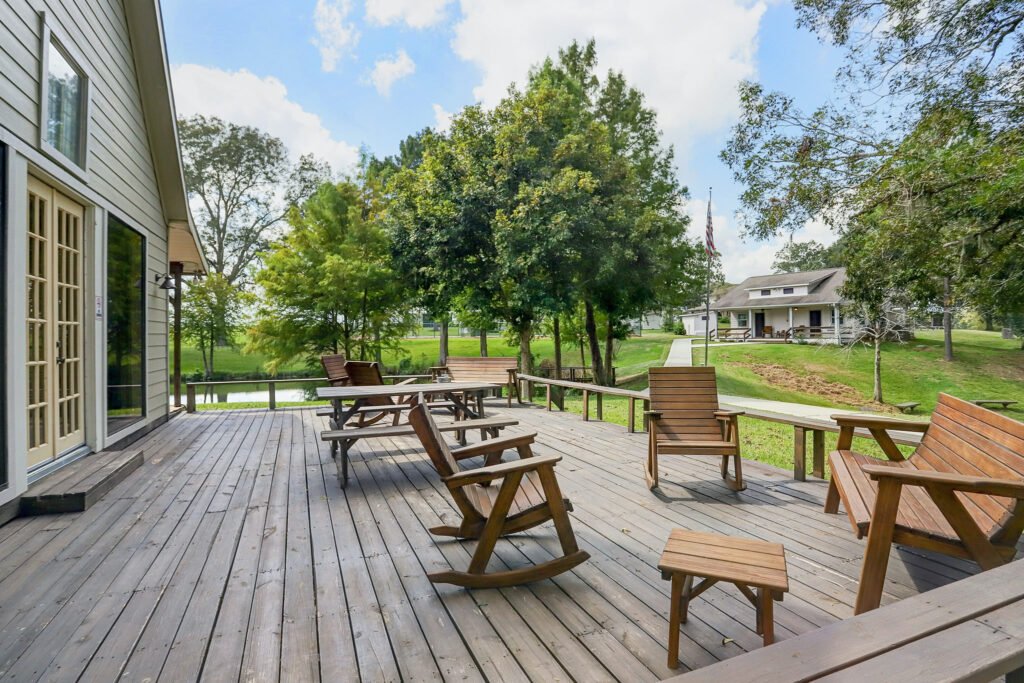 Amenities
Recovery starts from the inside out. As part of our program at The Orchard, we provide nutritionist created meals and an onsite private chef. Residents will also have the opportunity to take part in culinary classes during their stay.  Our fitness director will work with each resident to make sure they leave The Orchard with the tools and knowledge they need to maintain a healthy relationship with food. 
Residents will also have access to our brand new, state of the art on-site fitness facility. We believe that it's important to create healthy habits that will continue beyond treatment. Our personal trainer will conduct a fitness assessment for each resident, to be able to tailor a program that meets their needs. The gym will offer cardio equipment, strength training, TRX systems, yoga classes, group fitness classes and trainer created workouts for our residents. Exercise is the best natural anti-depressant, and we have a passion for helping our residents discover how good working out can make you feel. Along with our gym, we have two full sized tennis courts, miles of walking trails, large swimming pool and a stocked pond for fishing on the property.