The Three Pillar Approach
The Orchard on the Brazos has developed a unique substance abuse treatment plan coined the Three Pillar Approach which is designed to allow each resident to return to their lives fully prepared for success. The Three Pillar Approach focuses on recovery, spiritual exploration, and re-integrating into life after treatment – Recover, Explore, Live.
Every resident's journey begins at "Recover," the cornerstone of our treatment program. The Orchard introduces its residents to a multifaceted approach to recovery, which includes physical healing from substances and the disease of addiction alongside the underlying issues that may be driving their addictive behaviors. Substance abuse is often the result of untreated trauma, pain, and a lack of healthy coping skills. Residents receive hope of the possibility for things to be different – to be able to recover.
At The Orchard on the Brazos, we prioritize each resident and provide them with a customized treatment plan tailored to their unique needs. While there are similarities in how the disease of addiction presents itself, each resident seeking help at The Orchard receives a treatment plan that is particular to their individual needs. Due to our low staff-to-resident ratio, we can engage with residents in a way that enhances our ability to be present and entirely in tune with their needs. As such, we can better explore the circumstances that first led them to addiction and substance abuse.
Utilizing the most trusted recovery model, The Orchard focuses on solution-based approaches and guides residents to their own personal path of healing. We believe an abstinence, 12-step recovery model is the foundation for long-term sobriety. It sets residents up with connections that enable them to continue on the recovery path following their departure from The Orchard. As many in 12-step programs say, "We do recover."
While The Orchard utilizes an individual-focused treatment plan, we also recognize that no one recovers alone. A treatment plan should include family and loved ones to ensure the resident's progress. Family and community are vital components to maintaining long-term sobriety post-treatment. The Orchard communicates with family members and offers family education and an intensive family program for those needing healing and help processing their loved one's addictions. Recovery is a community effort and the foundation of everything we do at The Orchard on the Brazos.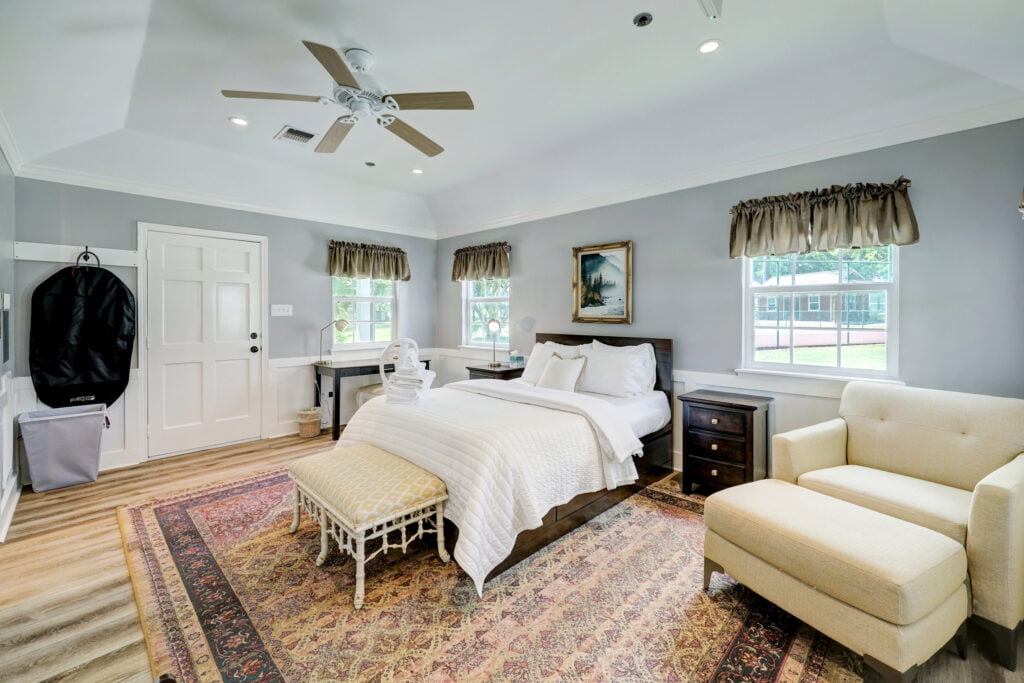 The second pillar of our program, "Explore," is based on the idea that spiritual connection is vital to long-term recovery and healing. After experiencing the failure of sheer human willpower to stop the cycle of addiction, residents must seek a connection to a higher power. The Orchard's residents learn the importance of connecting to something greater than themselves – God, the universe, or whatever positive thing they feel works for them.
Seeking a connection to a higher power involves exploration, which can initially seem daunting. However, The Orchard has created an environment that fosters this exploration and allows residents to discover what that connection could look like when applied to their recovery. Whether reflecting in nature, swimming in the pool, playing tennis, or attending meetings, residents are given ample time and space for reflection. The Orchard's skilled staff helps empower and guide each resident on their spiritual journey through restorative yoga, therapeutic art, guided meditation, and optional offsite worship.
Exploring looks different for each person, and as with everything at The Orchard, residents are free to follow a path of their choosing. There is no singular way of making a spiritual connection. In the 12-step model, participants are guided to connect with a higher power of their understanding and choosing. We recover, we explore, and we live as free people.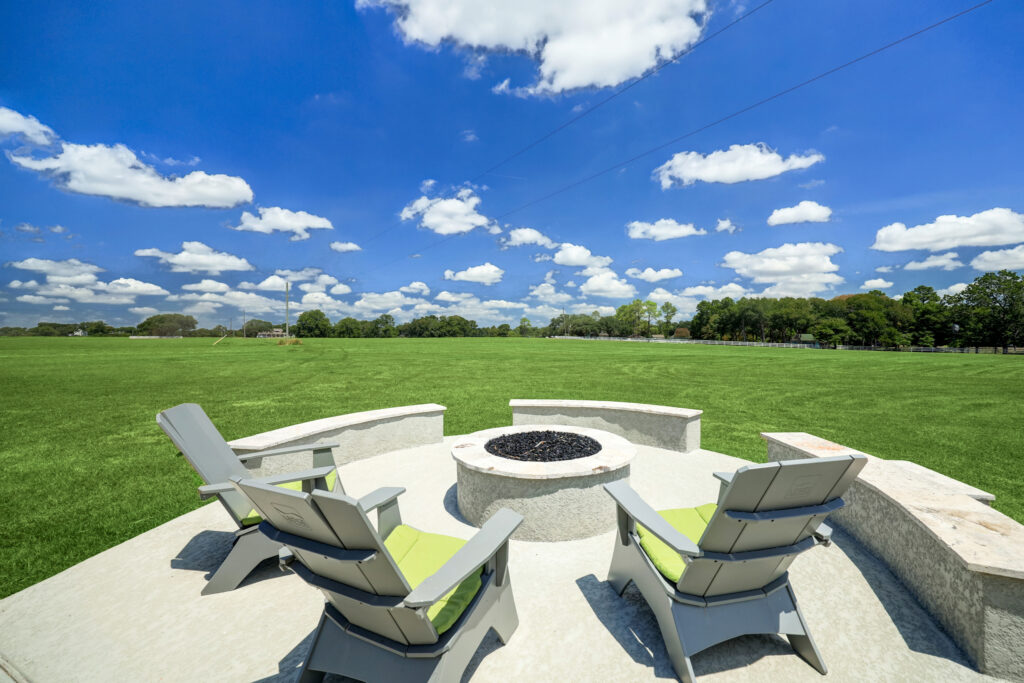 The final pillar, "Live," focuses on preparing residents for success outside residential treatment at The Orchard on the Brazos. Successfully reintegrating into life, community, and work is vital to maintaining long-term sobriety and recovery.
As The Orchard's residents near the end of their treatment program, our clinical team will co-create a continuum of care roadmap that best fits their life circumstances. This discharge plan is all-encompassing and customized to each resident. The Orchard's goal is to ingrain a routine with our residents so that they can practice their recovery program while reintegrating into their existing obligations.
While we love our residents and enjoy having them stay with us, our mission is for them to be able to live their lives outside The Orchard's property. We are thrilled to offer many opportunities to support our residents during and after treatment, including our expanded Extended Care Program. The Orchard provides its residents with the tools they need to live a life in recovery.