Recovery is not one size fits all. You deserve care that puts YOU at the center. At The Orchard, residents come first.
One of the Orchard's core guiding principles is that care should be specific to each individual client. Using a blend of evidence-based and experiential treatment practices, the staff at The Orchard work with each resident to determine the best recovery path for them. For many people, part of shaping a unique care experience means they need more than a 30 day inpatient program. Changing habits, patterns and behaviors is not an instant process and involves a lot of hard work and time. This could look different depending on each individual's needs, goals, and commitments. This is why The Orchard believes in offering residents a broad continuum of care to suit each person's needs and situation. We want our residents to achieve long-term sobriety and success in their lives.
While a lot of residents do need a broad continuum of care to fully address the issues that led to their substance use and mental health issues, not many places offer the range of options that The Orchard does. Residents who participate in the Extended Care options offered at the Orchard receive access to many of the same services that Inpatient residents do: weekly individual sessions with clinicians, an on-site board-certified physician specializing in addiction medicine, instructor led fitness and yoga classes, on-site 12 step meetings, career counseling, family sessions, and recreational outings.
We work closely with residents to determine the best treatment plan for them. We do encourage residents to first begin their treatment with us in an inpatient setting, however, for some, outpatient care can be the right choice.
Outpatient programs are still significant investments of time and energy. Those who participate in these programs receive the same high-quality, individualized support and structures as those in the Inpatient program. Outpatient care can be a great option for folks who have financial, social, work or other obligations that would prevent them from being able to complete a residential program.
For others, and in the majority of cases at The Orchard, outpatient care can be a great addition to their treatment plan following completion of a residential program or a way to step-down following inpatient care. The change from complete residential care to immersion back into daily life can be overwhelming and difficult when first sober; going from 24/7 structure to "real life" can be jarring. Choosing to participate in an Extended Care option allows residents to maintain the resources and routines they have been working to develop during inpatient residential care. To help with that transition, we offer a couple of options that allow residents to slowly reintegrate into their lives: Partial Hospitalization Program, Intensive Outpatient Program, and the Extended Care Gold Program
Partial Hospitalization Program (PHP)
Just a step below a complete residential program, a Partial Hospitalization Program allows for a little more flexibility while still maintaining the structure and guidance of an inpatient program.
With The Orchard's Partial Hospitalization Program, residents attend therapeutic programming on The Orchard Campus for five days a week, from 9am to 4pm. This gives residents evenings and weekends to have time to themselves outside of scheduled treatment programming.
Commuting from home is an option for those in our Extended Care programs, though we encourage residents to explore the option of living on site in one of our new Extended Care houses. This provides another level of support, as well as more time for engaging in physical activities, spiritual exploration, or additional programming provided by staff.
The Partial Hospitalization Program lasts 2-4 weeks, and from there residents can choose to participate in the Intensive Outpatient Program.
Intensive Outpatient Program (IOP)
A step down from a Partial Hospitalization Program, an Intensive Outpatient Program (IOP) provides structure, but with a little more flexibility. Participating in an IOP after Residential treatment or a PHP is a great way to transition into life outside of treatment.
With The Orchard's Intensive Outpatient Program, residents attend therapeutic programming on The Orchard Campus four days a week. Typically, this means 9-12 on Wednesday through Friday, and 1-4 on Sundays.
As with the Partial Hospitalization Program, residents are able to commute from home, especially if they are beginning to work again, or have other obligations that might require them to not remain fully on property. We do still encourage residents to live on site in our Extended Care Houses where possible, and provide additional programming to keep residents engaged throughout the week. These activities include meditation, on-site 12-step meetings, yoga, career counseling and resume building, group outings, group and individual therapy, and fitness classes.
The Intensive Outpatient Program lasts 6-10 weeks, and from there residents can choose to participate in the Extended Care Gold Program.
Extended Care Gold Program
The Extended Care Gold Program is designed to provide another step in the continuum of care for residents as they learn to live a life in recovery.
Designed to function as a less intensive IOP, each resident receives a weekly individual session with a Life Coach, and attends the Sunday IOP programming. Residents are also likely continuing with any counseling or therapeutic endeavors they have begun during their time at The Orchard. This is the point in care where residents are typically working to reintegrate into their everyday lives while maintaining their new, healthy habits and sober lifestyle.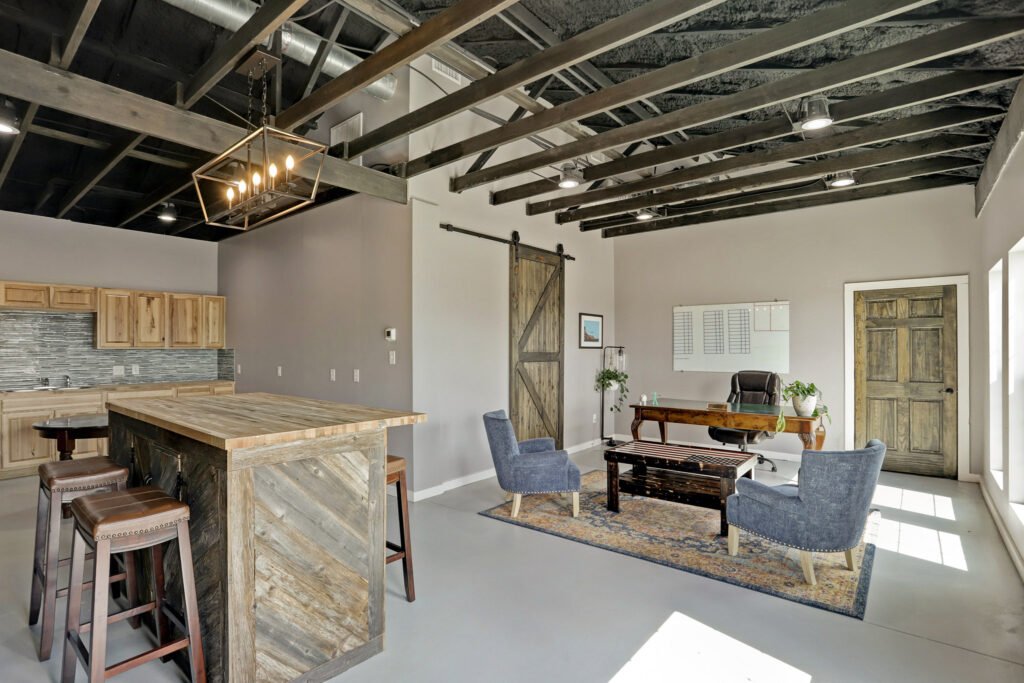 The Extended care office is home base for all extended care residents living in the Vidalia (womens) and Luckenbach (mens) house, the office is located directly across from the Vidalia house. Our extended care director, Chris Mercer has an open door policy and is always available.